Celebrity MasterChef will see some of Australia's favourite celebrities battle it out in the MasterChef kitchen under the watchful eyes of our judges.
Edit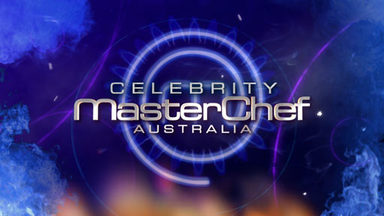 Avid cooks, our contestants will be put through a number of cooking challenges designed to separate the whites from the yolk. They may be the best in their business, but can they be the best in our kitchen? The contestants will be kept on their toes as they are tasked with replicating some of their best dishes as well as facing classic MasterChef challenges such as the Pressure Test, Invention Test and Mystery Box Challenge.
Returning to judge and mentor the contestants through their challenges are Gary Mehigan, George Calombaris and Matt Preston. Masters in their field, the judges are renowned for being fair, honest and firm with their opinions and they won't change with this new realm of contestants.
18 contestants will be sharpening their knives in the lead up to their debut on Celebrity MasterChef. Three contestants will compete in each of the six heats, with the winner of each heat progressing through to the semi-finals. Across 10 episodes in total, you will see the celebrity contestants facing the same challenges that haunted those in Season 1. They must prove themselves in each challenge in order to stay in the competition and secure a spot in the final.
Each heat will require the three contestants to compete in two rounds. The first will require each contestant to prepare their signature dish in a set time frame. They will have their choice of ingredients and create a dish they are renowned for and take pride in. The winner, as determined by our judges, will have a distinct advantage in the second challenge of the episode, the Pressure Test.
The three contestants will be presented with a choice of dishes that one of Australia's leading chefs has created. The victor of the signature challenge then gets to choose which recipe all three contestants will replicate. The contestant that is judged to recreate the dish the best, in terms of presentation and taste, wins themselves a ticket through to the semi-final.
Six contestants enter the semi-finals and face a new range of daunting challenges, both in the MasterChef kitchen and off-site. One contestant will be eliminated in each of the semi-final episodes until we are left with three contestants who will compete against each other to win the title of Celebrity MasterChef.
On hand to bring their expertise and knowledge to the MasterChef kitchen are a host of Australia's most notable and respected chefs. Matt Moran, Stephanie Alexander, Brent Savage, Kylie Kwong, Katrina Kanetani and Tony Bilson are just some of the chefs that will be featured through out Celebrity MasterChef.