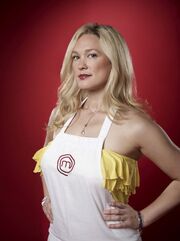 Jennifer Behm is the winner of MasterChef season 2. She used the prize money to open a catering business. There isn't any news as to whether she is set to release a cookbook anytime soon (as of Feb 2013).
About Jennifer Behm
Edit
Write the second section of your page here.
Stub templates just show off a wiki's flaws. Instead of using a stub template, make the page better!